This one is "Ghana made". That was the expression used by the fabric seller when she realised I was only interested in locally sourced products. It was one of the things highest on my to-do list when I set off to go back to Ghana two years later than my first ever visit there. Back then I thought HITARGET was the good quality product while at the same time I knew I had to study the different brands more. I was later to learn that it is a chinese produced fabric which comes in many tempting patterns. 
But I stuck with my commitment to only buy fabric which could bring jobs to ghanians as this is the only ethically responsible thing to do. And why so you may ask? Well... First of all, jobs are needed in the country which is still struggling to build a local manufacturing sector. You haven't been in Ghana for long until you realise chinese made products are everywhere. This you could say about my own country, Denmark, too. The difference is, Ghana is rich on a lot of ressources but is only getting a small share of the income originating from it. One example of this is cocoa. 
How many chocolate brands do you know, which are ghanian? I am guessing not even a single one if you are not from there. Despite the fact that they export huge amounts of cocoa to more industrialised countries. They do have their locally produced chocolate bar though, but it does not have international consumers in big numbers. The former president Mahama said at an international conferece recently, that Africa would rather have fair trade than aid, referring to unfair trade regulations and multinational companies.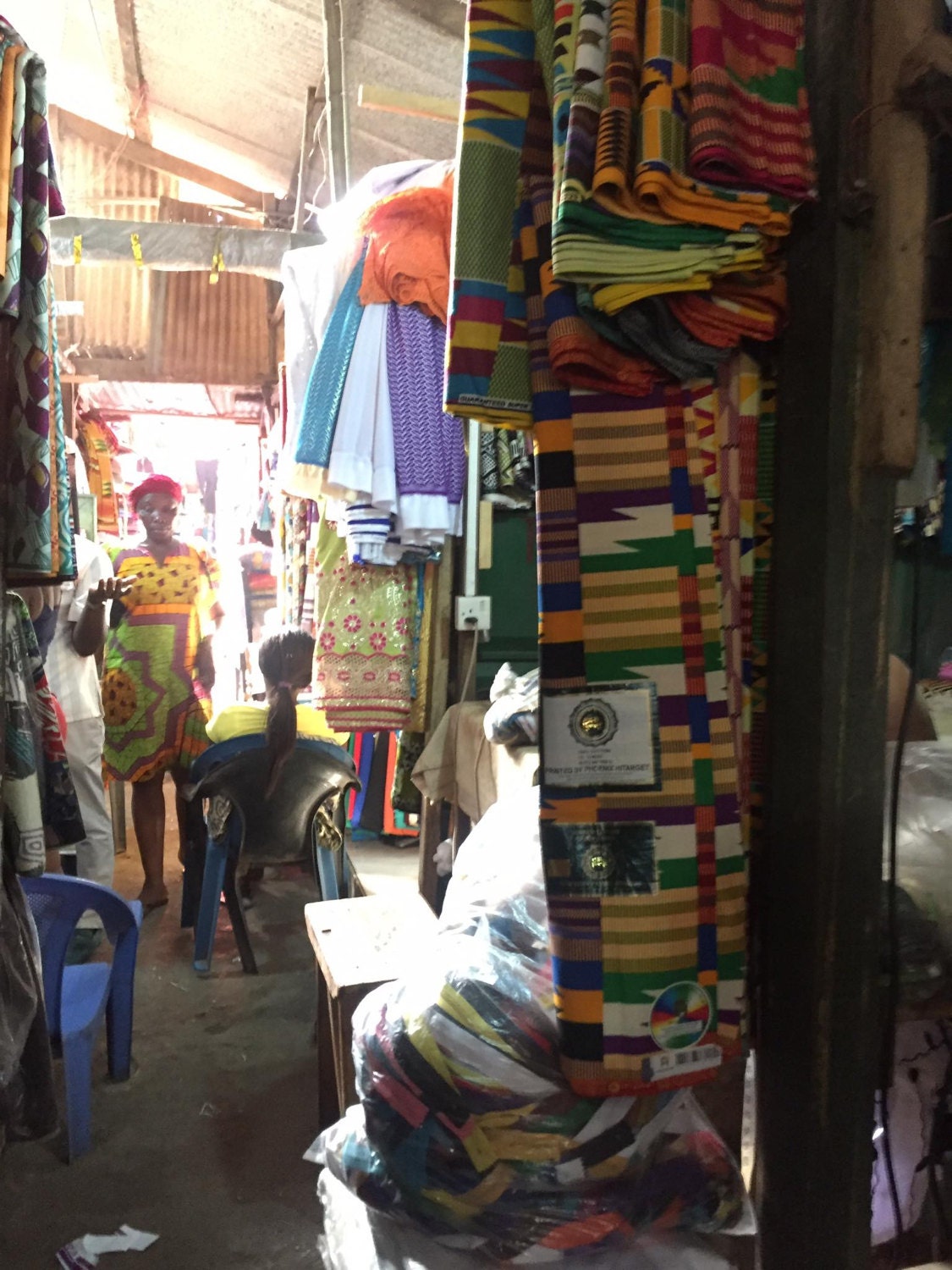 Also jobs are needed because right now the average age of the population is very young. So the matter is urgent! If we are to prevent more youngsters try their luck and potentially risking their lives crossing the Mediterranean to Europe for what they think is a better life. And which in reality could be a miserable life away from friends and relatives. Away from the meaningful social setting you have when you are at home. Even if you are struggling to get by. Europe is not an easy way to happiness which many coming there realise either quickly or slowly over the years growing outlandish to both the new and the home country. Even more depressing it is if they don't have luck with them to succeed and they feel they are disappointing themselves and their families.
The founding father of the ghanian democracy, Kwame Nkrumah, knew that industrialization was the way forward for an independent Ghana. He set up production facilities of the local textile sector and stressed the fact that ghanians needed to manufacture more to get a bigger share of the profit from their natural ressources.
Talking textile, another reason to emphasize local production is, to keep the local craft alive and developing. Ghana is truly a textile-rich country traditionally, which I will explore in my blog later on. But at the moment the amount of local facilities are shrinking. As far as I know only one of the local textile brands has ghanian owners, Printex with 500 employees. Printex has been around for 50 years and is on top of their game doing great designs.
Back to the marketplace, my impression is the sellers were honest about their products. The sad part is the amount of fabric which was GTP or Printex was around 20% of their selection at most. And a brand like GTP has been forced to put verification numbers on their products. See picture below. Because some of the chinese designcopies also copied the brand name. This is how rude some of the competitors have become. GTP is an old and respected brand in Ghana with fantastic patterns and great cotton quality. The company is now owned by the dutch Vlisco but has kept a big part of jobs in Ghana. Which is why we still support them.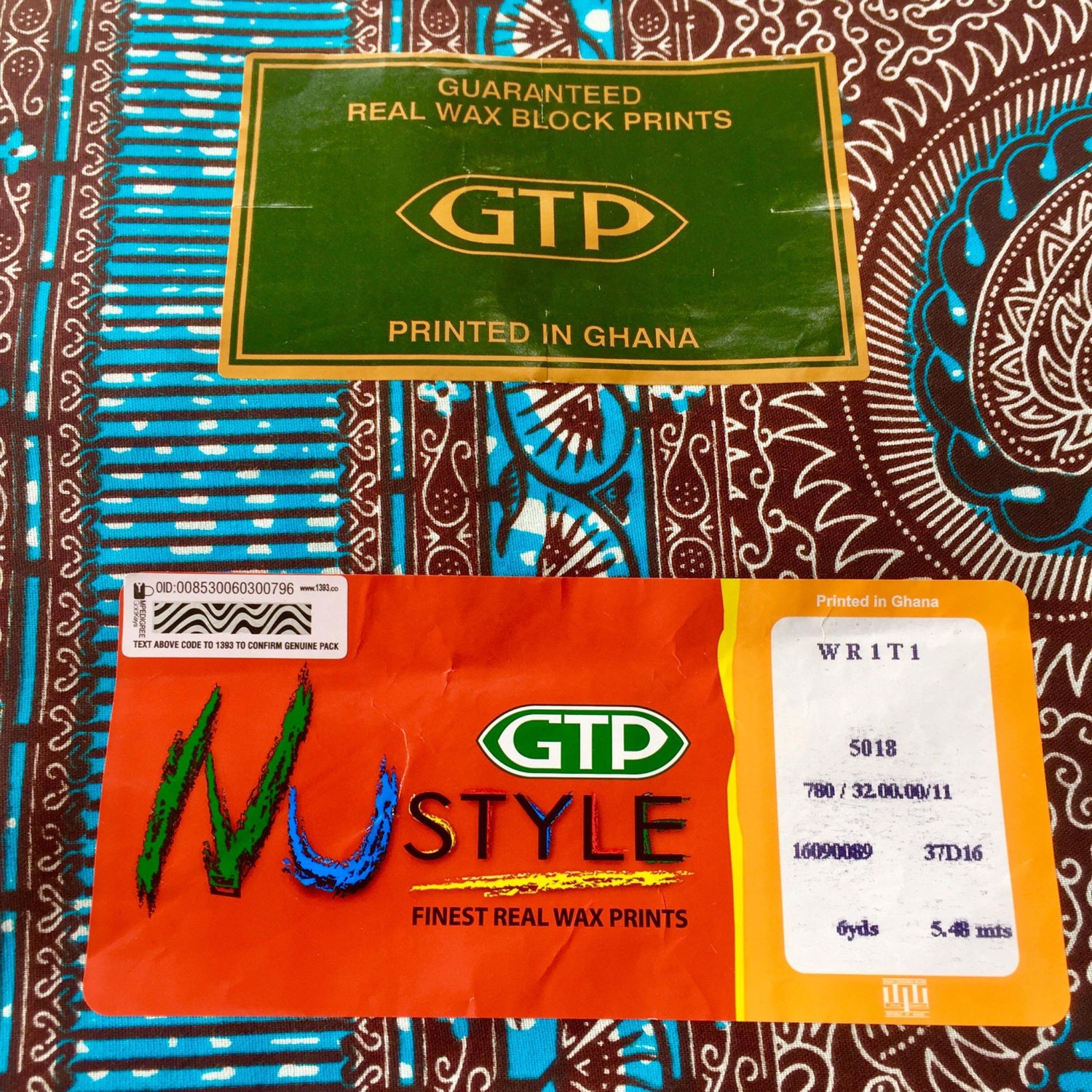 Finally I would like you to ask yourself, which development you would like to see for Africa. And if you are all for a positive future for the continent, then please place your money where they can support and work for a better road ahead. Buy made in Africa products!
Photos: Accra, Ghana in January 2017.